When Icons Meet Innovation
When lifestyle and wellness guru Gwyneth Paltrow spends summers at her Hamptons home, you'll likely find her in the kitchen.
"It's in the center of the house and everyone comes in through the kitchen," Paltrow says. "Nobody uses the front door. The kitchen is the thoroughfare of the house. We walk to the pool through the kitchen, to the beach through the kitchen. It's the soul of the home."
Elegantly designed and appointed with sleek Monogram Appliances, this is where, between a busy schedule of public appearances and running an industry-leading business, Paltrow relishes in the creation of wellness-focused foods that nourish family and friends during the summer entertaining season.
"We use our Monogram Appliances for everything: bread, pizza, clams, ribeye," Paltrow says. When entertaining out east in the summer, Paltrow is inspired by the bounty of local ingredients in the Hamptons, and embraces seasonality when creating her own dishes.
"It really influences how we eat," Paltrow says. "We have an abundant vegetable garden that is prolific all summer long, and then there are a bunch of farm stands that we go to all the time. It's very farmer-driven, so that really drives how we eat."
Fire-roasted flavor indoors
For summer entertaining, Paltrow turns to Monogram's Hearth Oven. In it, she prepares everything from farm-fresh vegetables to other local produce, poultry, and seafood, all central to the food scene in the Hamptons. 
Seamlessly set into the wall, the Hearth Oven captures the performance of traditional coal- and wood-burning stoves without any smoke — and with the added precision of all-electric heating and other smart features offered by Monogram. In other words, no edge of a veg is left un-crisped.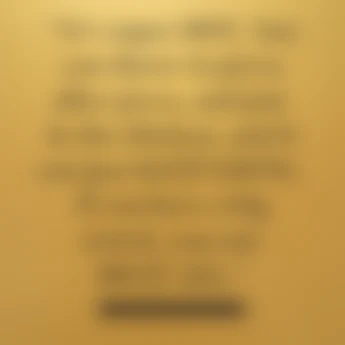 Hosting in the Hamptons means elegant drinks. Whether it's bourbon or a fresh, garden-inspired mocktail, Paltrow uses the Forge Heated Ice Press to add sophistication to every sip.
Created for home entertaining and cocktail or mocktail enthusiasts alike, the Forge Heated Ice Press is a total crowd-pleaser. Yet another example of Monogram Appliances' form-meets-functionality ethos, it's ideal for prepping a poolside beverage in the Hamptons heat. 
"It turns ice into the perfect sphere, so chic," Paltrow says. "Those little touches really elevate a summer cocktail."
The Professional Range, another favorite of Paltrow's, is a crown feature of the kitchen for preparing delicious, globally-inspired cuisine. Beautiful brass burners sit in a six-burner stove with matching knobs that can dial in heat to desired settings, from simmer to flame. A griddle, great for morning breakfasts with guests, sits beside reversible grates that can flip between a flat side for traditional cooking, and a contoured side for wok cooking.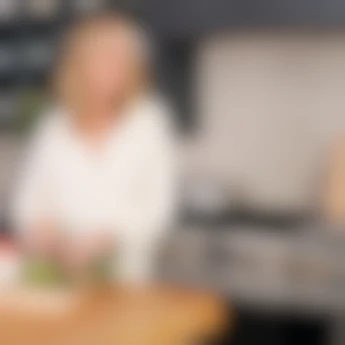 "It is just so beautiful with the brass details, and it works so perfectly and is so reliable," Paltrow says. "I have a griddle pan that I love, six burners, a grill, and two ovens, so I can be doing a million things at once on one range. It makes the experience of cooking easier and more seamless."
The range is also connected, allowing users to access new features through "Over the Air" updates, including an impressive air fry capability.
"It's all incredible, but let's take the air fry, for example: The other night, I made Chicken Marbella with the air fry setting just to finish the chicken and make the skin a little crispy. The convection is so strong and good. Monogram doesn't make anything that is not excellent."
Experience Monogram
Discover even more ways Monogram Luxury Appliances can help you elevate your entertaining.